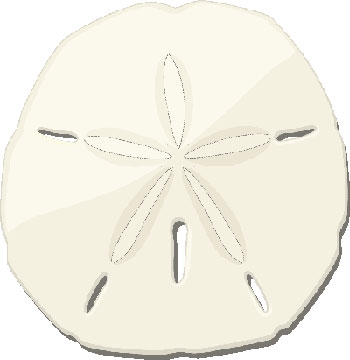 Terms And Conditions Of Use
Return Policy
Sand Dollar Press, Inc. does not accept any returns or offer refunds for books purchased.
Ownership
Welcome to the website at SANDDOLLARPRESS.COM TERMS (the "Site"), which is owned and operated by Sand Dollar Press, Inc. ("SDP" or "Us" or "We"). The Site may also include materials owned by third parties and posted on the Site by virtue of a license, grant or some other form of agreement between the third party and SDP. Visitors and users of the Site shall be referred to herein as "You" or "Visitors." By using the Site, You agree to be bound by all of the terms in these Terms of Use (the "Agreement").
SDP has created this Site for your personal enjoyment, entertainment and education. However, you are only authorized to access this Site or to use the materials contained in the Site (regardless of whether your access or use is intended) if you agree to abide by all applicable laws, and to these Terms of Use which constitute an Agreement between you and SDP. Please read these Terms of Use carefully and save them. If you do not agree with them, you should leave this Site immediately. Any questions or comments regarding, or problems with, this Site should be sent to the Site Administrator info@SandDollarPress.com.
SDP reserves the right to modify or amend this Agreement without notice at any time. It is therefore important that you read this page regularly to ensure you are updated as to any changes.
If you become aware of misuse of this Site by any person, please contact the Site Administrator with your concerns.
SDP reserves the right, in its sole discretion, to update or modify this Agreement at any time. Your continued use of the Site following the posting of any changes to this Agreement constitutes acceptance of those changes. Please read this Agreement carefully and if You have any questions, please email info@sanddollarpress.com. In connection with your use of the Site, SDP hereby grants You a non-exclusive, non-transferable, limited right to access, use and display the Site for your personal, noncommercial use, provided that You comply fully with the provisions of the Agreement.
1.About the Site. The Site offers information about the books published by Sand Dollar Press, NC. , and also provides You the opportunity to purchase the books. See Customer Service for terms of the product's Money Back Guarantee and return process.
2.No Warranty/Limitation of Liability. This site is provided on an "as is" and "as available" basis with no warranties whatsoever. SDP, its subsidiaries and affiliates, and each of their officers, directors, employees, successors and assigns ("SDP parties") make no warranties, express or implied, including the warranty of merchantability or fitness for a particular purpose, with respect to use of this site or related information provided to you by SDP. SDP parties do not warrant or make any representations regarding the use or the results of the use of the site and materials from this site in terms of their correctness, accuracy, reliability, or otherwise. Further, please note that no advice or information, obtained by you from this site shall create any warranty not expressly provided for in this agreement.
You further agree that SDP has no responsibility or liability for the deletion of or failure to store any content maintained by or transmitted through the site.
Under no circumstances shall we be liable to you or a third party for any damages of any kind arising from the use or inability to use this site, including, without limitation, direct, indirect, incidental, special, exemplary, punitive, third party or consequential, even if SDP was advised of the possibility of such damages. Some jurisdictions do not allow the limitation or exclusion of liability for incidental or consequential damages, so the foregoing limitation or exclusion may not apply to you. The SDP parties disclaim any warranties regarding the security, reliability, timeliness, and performance of the site. The SDP parties do not warrant that the site will meet your requirements or that the operation of the site will be uninterrupted and error free. You understand and agree that you use the site at your own discretion and risk and that you will be solely responsible for any damages to your computer system or loss of data that results from the use of the site.
3.Indemnification. You agree to indemnify, hold harmless and, at Our option, defend SDP Parties from any and all third party claims, liability, damages and/or costs (including, but not limited to, reasonable attorneys fees and expenses) arising from your improper use of this Site, your violation of this Agreement, or your infringement or use of any Intellectual Property Rights (as defined herein).
4.Links. The Site may contain links to other Web sites. SDP does not control such other Web sites and is not responsible or liable for the availability thereof or the products, services or other materials contained on such Web sites. SDP shall not be responsible or liable, directly or indirectly, for any damage or loss incurred or suffered by You in connection therewith. Your access and use of linked Web sites, including the products, services and materials therein, is solely at your own risk.
5.Intellectual Property. You hereby agree and acknowledge that as between You and SDP, SDP owns all right, title and interest in and to this Site, including, without limitation, all Intellectual Property Rights. "Intellectual Property Rights" means any and all rights under patent law, copyright law, trade secret law, trademark law, and any and all other proprietary rights. You acknowledge that all marks that appear throughout the Site belong to SDP, or the respective owners of such marks, and are protected by applicable trademark and copyright laws. Any use of any of the marks appearing throughout the Site without the express written consent of SDP or the owner of the mark, as appropriate, is prohibited.
6.Privacy Policy. Information collected through the Site will be used in accordance with our Privacy Policy. By accepting the terms of this Agreement, You hereby acknowledge that You have read and understand the Privacy Policy and agree to its terms.
7.Severability/Waiver. In the event any provision of this Agreement is determined to be invalid or unenforceable by a court of competent jurisdiction or appointed arbitrator, such determination shall in no way affect the validity or enforceability of any other provision herein. The failure by us to exercise rights granted to us hereunder upon the occurrence of any violations set forth in this agreement shall not constitute a waiver of such rights upon the recurrence of such violation.
8.Modifications/Termination. SDP reserves the right at any time to modify, suspend or permanently discontinue the Site, or any portion thereof, with or without notice. You hereby agree that SDP shall not be liable to You or to any third party for any modification, suspension or discontinuance of the Site. If You become dissatisfied with this Site in any way, your only recourse is to immediately discontinue such use.
9.Arbitration. All legal issues arising from or related to the use of this Site shall be construed in accordance with the laws of the State of California applicable to contracts entered into and wholly to be performed within California. Any controversy or claim arising out of or relating to this Agreement or your use of the Site shall be settled by binding arbitration in accordance with the commercial arbitration rules of the American Arbitration Association ("AAA"). Any such controversy or claim shall be arbitrated on an individual basis, and shall not be consolidated in any arbitration with any claim or controversy of another party. The arbitration shall be conducted in California and judgment on the arbitration award may be entered into in any state or federal court in California having jurisdiction thereof. Notwithstanding the applicable law on statute of limitations, demand for arbitration with the AAA must be filed within ONE (1) YEAR after the date the party asserting the claim first knows or reasonably should know of the act, omission or default giving rise to the claim; and there shall be no right to any remedy for any claim not asserted within that time period. (If applicable law prohibits a one-year limitations period for asserting claims, the claim must be asserted within the shortest time period in excess of one year that is permitted by applicable law.) The use of this Site and the terms of this Agreement shall be governed exclusively by the laws of the State of California and the Federal Arbitration Act, without regard to conflict of laws provisions. By using the Site and thereby agreeing to the Agreement, You hereby consent to the personal jurisdiction and venue in the state and federal courts sitting in the State of California. THERE SHALL BE NO RIGHT OR AUTHORITY FOR ANY CLAIMS TO BE ARBITRATED ON A CLASS ACTION BASIS OR ON BASES INVOLVING CLAIMS BROUGHT IN A PURPORTED REPRESENTATIVE CAPACITY ON BEHALF OF THE GENERAL PUBLIC OR OTHER PERSONS SIMILARLY SITUATED.
10.Third Party Disputes. If there is a dispute between You and any third party, You understand and agree that SDP is under no obligation to become involved. In the event that You have a dispute with one or more other third parties, You hereby release SDP Parties from claims, demands and damages (actual and consequential) of every kind or nature, known or unknown, suspected and unsuspected, disclosed and undisclosed, arising out of or in any way related to such disputes and/or the Site. If You are a California resident, You waive California Civil Code Section 1542, which states: "A general release does not extend to claims which the creditor does not know or suspect to exist in his favor at the time of executing the release, which, if known by him must have materially affected his settlement with the debtor."
11.Assignment. We may assign our rights and obligations under this Agreement. This Agreement will inure to the benefit of our successors, assigns and licensees.
12.Entire Agreement. This Agreement constitutes the entire agreement between you and Us relating to the subject matter herein.
13.Feedback. If you have comments on the Site or ideas on how to improve it, please e-mail info@SandDollarPress.com. Please note that by doing so, You also grant SDP permission to use and incorporate your ideas or comments into the Site without compensation.
14.Customer Service. If you have any questions or concerns about the Site, contact us at info@SandDollarPress.com. Please note that there are no refunds given for any books purchases on SandDollarPress.com.
15. Access and Use. All materials contained in this Site are protected by international trademark and copyright laws and must only be used for personal, non-commercial purposes. This means that you may only view or download material from this Site for your own use and you must keep all copyright and other proprietary notices attached to the downloaded material.
The reproduction, duplication, distribution (including by way of e-mail, facsimile or other electronic means), publication, modification, copying or transmission of material from this Site is STRICTLY PROHIBITED unless you have obtained the prior written consent of SDP or unless it is expressly permitted by this Site. The material covered by this prohibition includes, without limitation, any text, graphics, logos, photographs, audio or video material or stills from audiovisual material available on this Site. The use of materials from this Site on any other Web site or networked computer environment is similarly prohibited. Requests for permission to reproduce or distribute in digital form the online materials found on this Site can be made by contacting SDP in writing at info@SandDollarPress.com.
You are also strictly prohibited from creating works or materials that derive from or are based on the materials contained in this Site including, without limitation, fonts, icons, link buttons, wallpaper, desktop themes, on-line postcards and greeting cards and unlicensed merchandise. This prohibition applies regardless of whether the derivative materials are sold, bartered or given away.
Other
This Agreement operates to the fullest extent permissible by law. If any provision of this Agreement is unlawful, void or unenforceable, that provision is deemed severable from this Agreement and does not affect the validity and enforceability of any remaining provisions.
This Agreement is governed by, and construed in accordance with, the laws of the State of California without giving effect to any principles of conflicts of law. You agree to submit to the exclusive jurisdiction of the courts of the State of California or, if appropriate, the United States District Court for the Southern District of California for resolution of any dispute, action or proceeding arising in connection with this Agreement or your use or non-use of the Site, and you further irrevocably waive any right you may have to trial by jury in any such dispute, action or proceeding.
NOTICE AND PROCEDURE FOR MAKING CLAIMS OF COPYRIGHT INFRINGEMENT
SDP will process notices of alleged infringement which it receives and will take appropriate actions as required by the Digital Millennium Copyright Act (the "DMCA") and other applicable intellectual property laws. Pursuant to the DMCA, notifications of claimed copyright infringement should be sent to SDP's Designated Agent.
Physical or electronic signature of a person authorized to act on behalf of the owner of an exclusive right that is allegedly infringed;
Identification of the copyrighted work claimed to have been infringed, or, if multiple copyrighted works at a single online side are covered by a single notification, a representative list of such works at that site;
Identification of the material that is claimed to be infringing or to be the subject of infringing activity and that is to be removed or access to which is to be disabled, and information reasonably sufficient to permit the service provider to locate the material;
Information reasonably sufficient to permit the service provider to contact the complaining party, such as an address, telephone number, and, if available, an electronic mail address at which the complaining party may be contacted;
A statement that the complaining party has a good faith belief that use of the material in the manner complained of is not authorized by the copyright owner, its agent, or the law;
A statement that the information in the notification is accurate, and under penalty of perjury, that the complaining party is authorized to act on behalf of the owner of an exclusive right that is allegedly infringed.
Effective Date:  March 1, 2013.